Welcome to the Europlast Website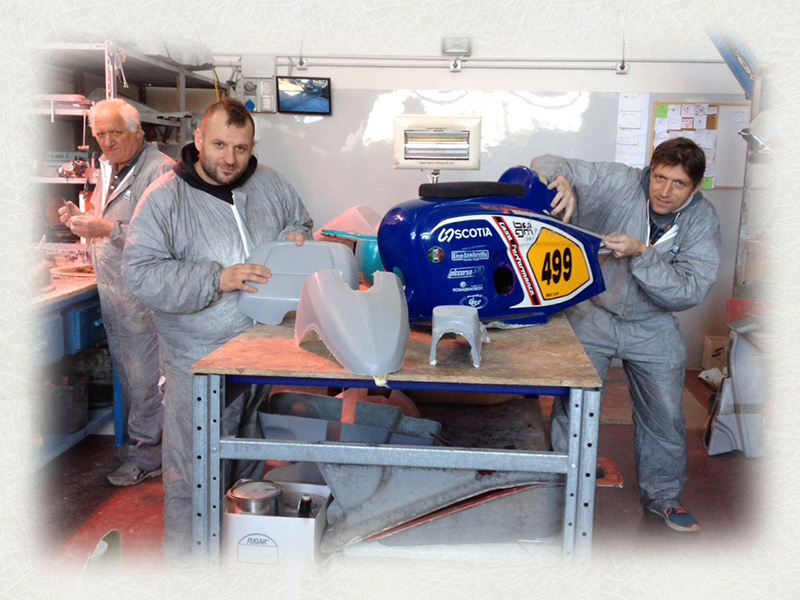 Europlast was born by Succi family. From 1974 the company works on fiberglass manufacture. Firstly the company produced vans for freeze vehicles,fuel tank and other parts for industry, agriculture and camping. After a couple of year, by the great passion of the family for the motorcycles, they started the production of fiberglass components for vintage and contemporary motorcycle.
Europlast is specialized also in trasformation for Lambretta Racing and can supply each original spare parts (Casa Lambretta),furthermore can supply fiberglass shell, engine and others racing spare parts for Lambretta racing. Europlast is authorized dealer of Casa Performance.
Company in the last few years has specialized, with innovative system and materials, in carbon frame and wheels repair. Each kind of repair is accompanied by warranty certificate. Some example of bike repair